Hotel
---
Hotel Esmeralda, located in the heart of Castro city at only feet away from the Plaza de Armas is waiting for you with the best service. Our installations are designed to guarantee you a very enjoyable stay in our island.
Our thirty two rooms have heating, Internet Wi-Fi, access through elevator, parking lot, laundry service and the whole building is equipped with an electric generator and a water reserve.
We have at your disposal our billiard room and our restaurant that has an assortment of exquisite national and international dishes available for you.
Restaurant
---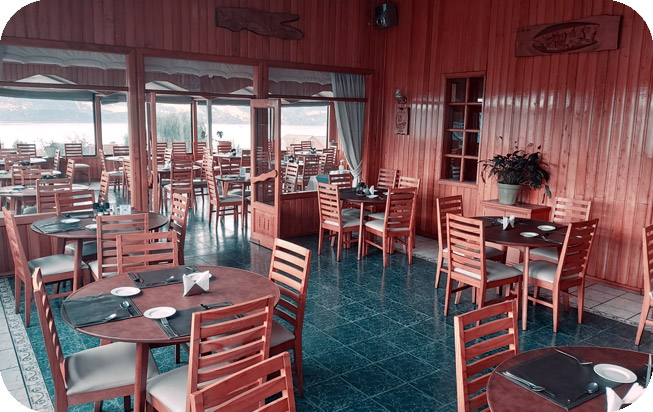 Our restaurant located on the fourth floor of the Hotel Esmeralda invites our guests to enjoy of the exquisite dishes made with the best products produced directly in our island and our country. We have a varied menu with typical Chilean dishes and international cuisine, our restaurant has a great view of Castro city and its bay, heating, air conditioning and Wi-Fi.
Our opening hours are from Monday to Saturday, from 12:00 to 15:30 and from 19:30 to 22:30.
Events
---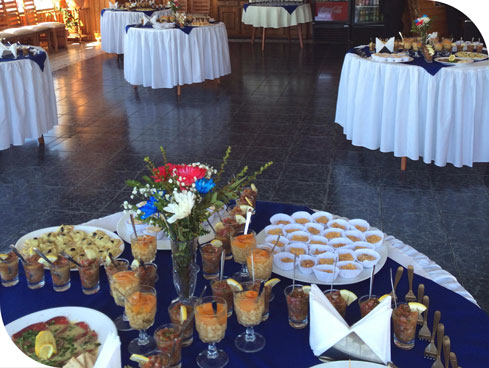 Our hotel offers a meeting hall for rental with a capacity for eighty people. The room is all set with a soundboard and microphones, speakers, a projector, heating, cushioned chairs with writing board, Internet through Wi-Fi or cable, and the option for Coffee breaks.
Aditionally, for groups we offer a variety of options for cocktail parties and menus specially designed for events that can be adjusted to fit your requirements, tastes or budget. To learn more detail or availability please contact us.